Talk to your
future university
at our virtual event
Meet international universities, colleges and government organisations from around the world who will answer all your questions.
REGISTER NOW
Dedicated to Indian students, this online event will help you find your perfect university match and achieve your goal of studying overseas!
Saturday March 13
1 pm – 5 pm
India Standard Time
What happens at the live event?
Go Global
Meet universities and colleges in up to 15 countries.
Info Hub
Attend live seminars and info sessions.
Live Conversations
Talk via chat, audio and video calls.
Explore All Your Options
Search from short courses up to postgraduate degrees.
How does Talk Global Study help me?
Register for, secure your position

Check your emails and set a calendar reminder.
Connect online

Meet up to 40 university representatives from around the world.
Solidify your plans

Review your notes and follow up with your favourite institutions.
Apply to your top choices of international universities

Study abroad and follow your dreams!
A Small Taste of the Participating Universities & Colleges
Established in 1850, the University of Sydney is Australia's first university, and a member of the 'Group of Eight', Australia's premier research-intensive universities. It is consistently ranked in the top 50 universities in the world and known internationally as leaders in education, research and student experience. It is also ranked first in Australia and fourth in the world for graduate employability by the QS Graduate Employability Rankings, 2020.
Ranked 27th in the world (QS 2021), The University of Manchester is a prestigious Russell Group institution with a proud history of innovation and world firsts. Manchester has also been voted the most targeted university in the UK by top employers (High Fliers 2020).
Through specialized programs taught by leading educators and leading-edge practitioners, SPS students gain the skills and support they need to move their careers, communities and industries forward. Join our booth or visit our website to learn more! https://sps.columbia.edu/
Talk to us and this will give you a unique opportunity to learn more about us and ask any questions to find out more about studying with us at The University of Edinburgh.
Regent's is London's only independent, non-profit University located in the secluded oasis of Regent's Park in the heart of the city centre and has one of the most diverse student bodies in the whole of the UK. We offer small class sizes and a personal experience, which we have found to be a great fit for international students choosing to study overseas for the first time. We offer full undergraduate and postgraduate degrees as well as short term and summer + internship programmes, and our subject areas focus on Business and Management, Fashion and Design, Liberal Arts and Humanities, Film, Media and Performance and Psychology.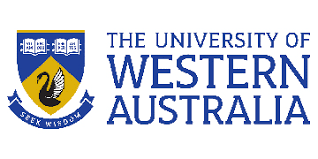 The University of Western Australia is top 100 ranked comprehensive research University which delivers undergraduate and postgraduate programs.
SCAD - Savannah College of Art and Design is the most comprehensive art and design university in the world, offering more than 100 degree programs (with 40 majors and over 75 minors) and specializations. The diverse student body is motivated by a faculty of professors with extraordinary academic credentials and valuable professional experience. SCAD's innovative and ever growing curriculum is enhanced by advanced-professional technology, equipment and learning resources. SCAD is one university — offering degrees in Atlanta and Savannah, Georgia, and online via eLearning, with additional study abroad opportunities in Lacoste, France. Each SCAD location provides a new experience, and students can choose to study in any location, at any quarter during their education.
The University of Hong Kong is a research-led, comprehensive university located in the heart of Hong Kong, a geographically and culturally unique part of China and has historically sat at the gateway between East and West. Its Business School provides world-class, campus-based full-time 1-year Masters Programmes.
NEIU, a public university, is ranked No. 1 in social mobility. Its College of Business has AACSB accreditation. NEIU boast excellent STEM and pre-med programs, and exciting programs in Communications, Community Health, Sports Science, Graphic Design, Music and PolSci. 13:1 student to faculty ratio means personalized attention from its international faulty. NEIU's Chicago Location provides for amazing internships and OPT opportunities.

We advise on entry to free German Public University, learning the German language and your permanent residency options when you graduate from a German University. We help 300+ students enter Germn University every year.
KUAS is now offering the brand new, all English Faculty of Engineering programs at Bachelor, Master, and Doctor levels to meet the global demand for streetsmart engineers with its 50 years of experience.
Previous
Next
What will I find at the event?